Alumni and Friends
After 52 wonderful years, Whitley College on Royal Parade will be closing its doors as a residential college at the end of this year.
While this chapter may be ending for our beloved donut (/colosseum), we are excited to announce the life of Whitley's Alumni community is just beginning!
In 2017 we hope to celebrate the Whitley spirit and work towards a lasting legacy in the form of a book memoir, scholarship program and alumni association (along with a party or three).
Please help us achieve these goals by updating your contact information so we can keep in touch, and by sharing this form with other Whitleans.
We also have two upcoming Residential Alumni events:
Alumni Picnic Day - 11-3pm 20th August 2017
Alumni Gala (+ Alumni Association Launch) - 25th November 2017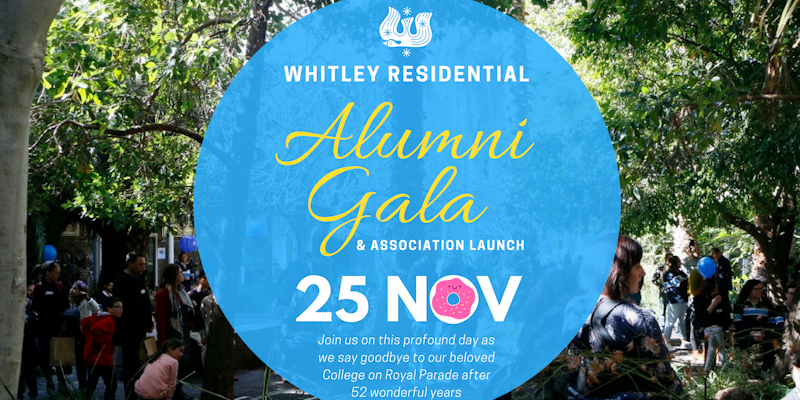 Help us to keep in touch
> Like Whitley Residential College Facebook Page
If you are a past resident, past student or friend of Whitley College, we would love to hear from you. You are an important part of the rich traditions of Whitley College. We want to ensure that you can keep in touch with the College community and its opportunities for earning and friendship.